I am so delighted to learn that St. Johns County Florida will receive $36.8 Million in recovery funds to reduce flooding risk from the U.S. Army Corp of Engineers (USACE). For details on the $3.348 Billion funding provided in Public Law 115-123, the Bipartisan Budget Act of 2018 click here.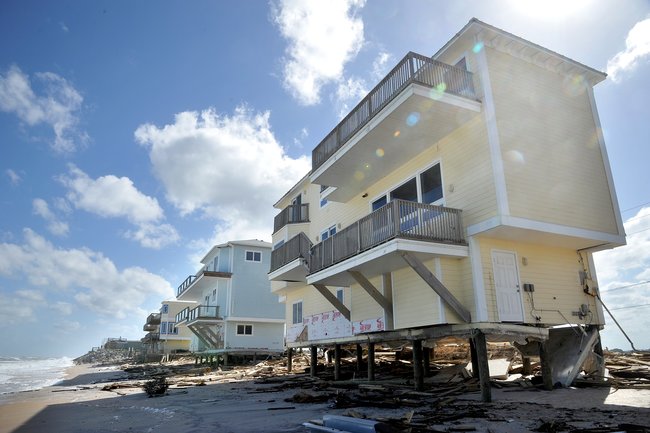 The Jacksonville District received $3.348 billion on 7/5/18 for long term recovery investments in its area of responsibility, which includes Florida, Puerto Rico and the U.S. Virgin Islands. The funding will go towards 13 studies, and 19 construction projects that will reduce risk to communities damaged by storm events. According to the Jacksonville District's USACE press release the total Federal funding allocation for Jacksonville District efforts so far exceeds $4 billion.
"We're very grateful for the opportunity this funding will provide to make tomorrow better for so many Americans," said Jacksonville District Commander, Col. Jason Kirk.
"This massive work effort will make a significant difference in helping protect millions of people and their communities damaged by hurricanes Maria and Irma in particular," he said. "We have worked very closely with our non-federal sponsors, elected leaders and the state/agency leaders from Florida, Puerto Rico and the U.S. Virgin Islands to document storm-related damages and risks to help the Corps focus these investments," Kirk explained.
Projects are at various phases of planning, design and construction. Jacksonville District team members are evaluating each project to determine the timing for next steps on each effort.
For St. Johns County, the funding it received is listed as going for "coastal flood risk management."
"Coastal storm damage work that we'll complete under the Supplemental will be a validation report for the St. Johns Shore Protection Project (St. Augustine area) to add resiliency features to the project, completion of plans and specifications, and construction of the St. Johns Coastal Storm Risk Management Project, which includes South Ponte Vedra Beach and Vilano Beach," said Corps spokeswoman Susan Jackson, in an email to The St. Augustine Record.
"Initial construction of the Vilano and South Ponte Vedra Beach reach will require approximately 1,310,000 cubic yards of sand. This sand will be dredged from the St. Augustine Inlet complex using Regional Sediment Management methods."
During Hurricane Matthew in 2016, the county suffered significant flooding, especially in downtown St. Augustine and other coastal communities like Davis Shores. The following year, the county sustained flood and wind damage in Hurricane Irma.
There has also been significant beach erosion in many areas, including much-publicized damage in Vilano Beach, which even attracted the attention of Gov. Rick Scott.
According to a release from Rep. John Rutherford, the Corps will invest the $36.8 million in St. Johns County for the Vilano Beach renourishment project, as well as $2 million for flood and storm damage reduction projects.
This is great news for St. Johns county and property values in Vilano Beach and South Ponte Vedra Beach. Now is the time to invest in this area. Please call me or e-mail me for more information and market conditions. I would love to show you our beautiful beach community.